Storage units are an easy and affordable way to clear the clutter but keep the belongings you care about or might want in the future. Storage units are great for events like moving into or out of a Norman apartment or finding a place to store your clunky Christmas decorations.
However, there are some expensive mistakes renters might make when they are choosing a unit to store their possessions.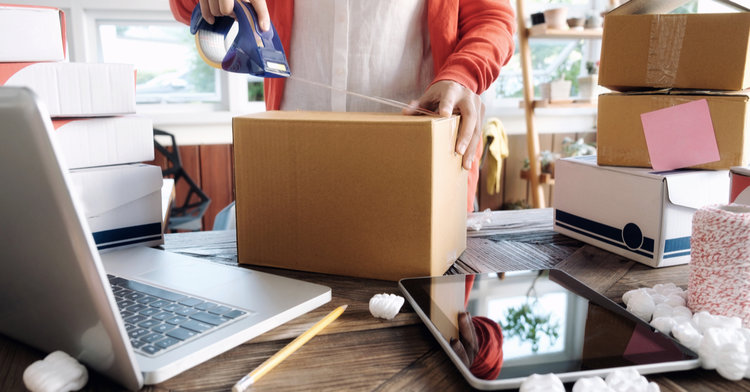 Mistake #1: Selecting the Wrong Storage Unit Size
The biggest difference in price between one unit and another is most often the size, which might motivate some people to choose a smaller unit than what they need to save a few dollars every month. However, if you have to stack your unit from floor to ceiling with boxes, then access to your belongings will be harder.
Mistake #2: Failing to Downsize
Just because you have more space after renting a storage unit, doesn't mean you shouldn't give away or throw away some of your belongings. In fact, just as we mentioned earlier, the size of your unit will affect the price, so the more you give away, the less you have to store, and your storage will be cheaper.
Mistake #3: Not Packing Strategically
When you are choosing what is going to go into your storage unit, use easy-to-stack boxes and find space-saving bags for clothing or items like bedding and pillows.
Store items by type, so when you inevitably need to retrieve something from your storage unit, finding it won't take hours of pulling apart your hard work.
Also, as you stack the materials into the unit, consider installing shelving units to make the space easier to navigate.
Mistake #4: Using Newspaper to Pack
As you continue to package strategically, we recommend not using newspapers to protect your breakables. The ink can bleed onto your belongings, especially if you have them stored in a facility that is not climate controlled.
Mistake #5: Labels will Save You Time and Headache
Before you load in your strategically packed boxes, put a label on the container indicating what is inside. You'll regret skipping this step five months down the road when you can't remember if you stored your tablecloths with your holiday decorations or your kitchen supplies.
Mistake #6: NEVER store food.
Stored food is great for a pantry but a nightmare for a storage unit. Sure, the food might have an unbelievably long shelf life, but that doesn't mean it can't attract pests to your unit. Rodents and bugs will not only eat your food; they could ruin all the items you have stored in the unit.
Mistake #7: Deciding Not to Shop Around for the Right Facility
Choosing a storage unit in Norman is the same as choosing an apartment complex in Norman. You need to explore all of your options. Don't just drive to the first one on your GPS. Instead, choose a storage unit by touring the facility. Learn about their layout, location and if you have limited hours available to access your unit or if it is a 24/7 facility.
Mistake #8: Choosing Not to Provide Insurance for the Unit
Storage unit facilities are typically not responsible for lost, stolen or damaged goods. You need insurance on your belongings. You might think it is safe, but what if there is a fire or a flood? If you lose some of your possessions, you'll want an inventory of what you've stored so you can make an insurance claim to replace those items.
Mistake #9: Not Knowing If Your Truck Will Fit
Most storage unit facilities are equipped for big trucks to move in and out, but don't assume, especially if you're transporting all of your storage unit items via moving truck. It'll be frustrating if you make it to the facility and find out that you can't drive right up to your unit.
Mistake #10: Overlooking the Value of Security
The items in your storage unit are probably going to be unseen for weeks or months at a time. You want to know they are safe at the storage facility. You might think choosing a cheaper facility that doesn't offer security is fine, but you won't have the peace of mind of knowing your belongings won't be stolen or damaged.