There are a number of great reasons to rent a self-storage unit, especially if you live in a Norman apartment. Whether you live with roommates you don't yet know too well or you simply don't have enough room, a self-storage unit is a great way to keep your valuables close and protected at the same time.
However, just like when you're moving into a new apartment, there are a number of questions you should ask yourself as well as the manager of the facility to ensure your belongings are truly as safe as possible. Here are ten important things to consider before loading up your new self-storage unit.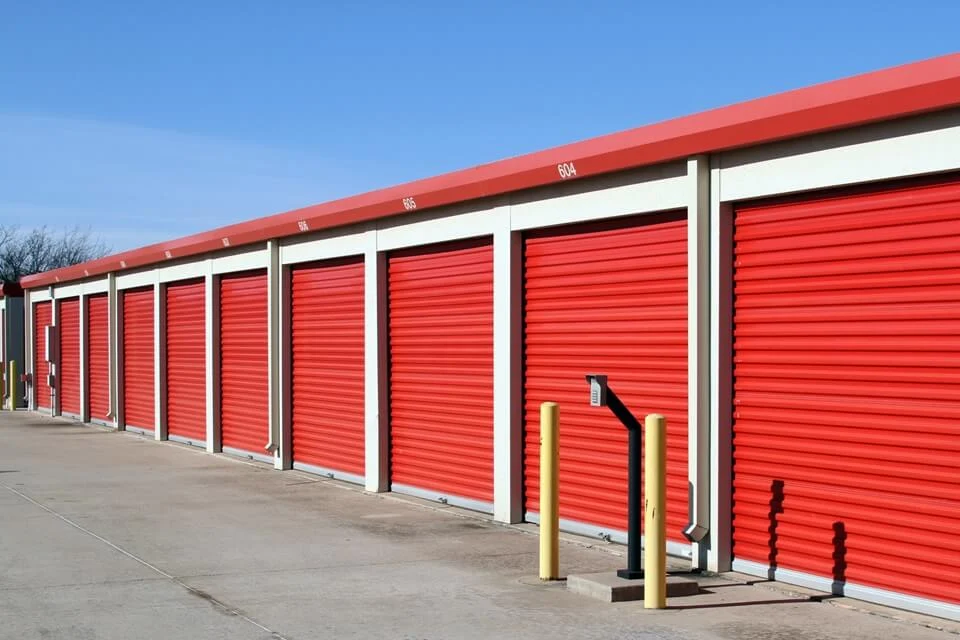 What are the rates before and after my move-in?
Whether you live in a metropolitan area like OKC or a college town such as Norman, you've likely seen advertisements for storage units that are only one dollar for your first month or some variation of this deal. In principle, this is great, but when you actually speak with a sales representative or manager, make sure to ask specifically what you'll be paying.
While the first month's rent might cost only one dollar, there are often additional fees that pop up once you're starting your rental process. Instead of waiting for surprise costs, just ask how much you can be expected to pay. If they are reluctant to name solid numbers, it could be a good indicator this is the wrong place to leave your stuff.
Is the security system up to date?
The safety of your belongings should not only be your biggest concern in searching for a self-storage unit, but it should also be the top priority of the owner and operator of the facility. Ask the manager for details on what measures are in place – from actual guards to cameras, motion sensors, and keypads – and how recently they were updated.
Obviously, you want to make sure your valuables are protected, but an up-to-date security system and protocol also display a genuine desire by the facility owner to take good care of your things.
How does the company maintain these units?
Like most apartment buildings, self-storage units are supposed to be maintained by the facility staff. One of the great benefits of renting is that, in most cases, if there is a problem, it's up to the landlord to resolve the issue. However, unlike apartments, you won't often be around in a self-storage facility to make sure everything is in top shape.
From pest control to mold inspection, it's crucial that the manager knows exactly how and when to maintain the facility, as well as your unit specifically. Ask them what their plan and procedure is for types of issues such as these.
Is someone watching the units at all times?
Many self-storage facilities have employees on-site during the days and then leave security up to cameras in the evenings. While this isn't necessarily a bad method, it may not be exactly what works for you, especially if you already asked about security and their systems aren't up to date.
If you want to take this question further, you can also ask them if there is a specific code for each employee, security guard, and renter, to make sure the manager knows who specifically is on the property at all times. Depending on what you're storing, this may not be something you feel you need, but it's good to check regardless.
When I call, who will answer the phone?
It's good to know whether your phone call will be received by someone directly at the facility or if the main line goes instead to a call center or regional office. When you call, the person on the other end could be anyone from the on-site manager to a receptionist either at the facility or at a call center.
There are pros and cons of big and small businesses in any field. Going with a larger company for your self-storage needs likely means a consistent set of standards from top to bottom when it comes to maintenance and security. However, it can also mean losing the personal touches that a local business often provides. Check to make sure that when you need help, someone reliable will be there for you.
Will I be encouraged to visit when speaking with a manager or sales associate?
In the early stages, you can and should ask most of these questions over the phone if you'd rather not run all over town visiting each and every facility. But that doesn't mean the manager shouldn't want you to visit.
If you want to check out a unit in person, it's a good sign if the manager actually wants you to do so, and vice versa. Another good practice is to see if there are any images of the units online, which you can compare when you see the actual space to make sure they match up.
Who will provide the lock and/or alarm system in my unit?
Some companies have locks on-site or even keypads on the units, while others leave it up to the renter. Again, this is not inherently bad either way, but you should make sure that, if you're providing your own alarm or lock and key, the price is consistent with that.
Has the unit been checked and proofed for leaks?
This is obviously a very important question. Making sure your unit is safe from storm damage is vital, especially in the Norman or OKC areas during the spring and summer storm seasons when you might be most likely to need a self-storage unit.
Along with making sure the property managers have leak-proofed the unit in which you're keeping your valuables, be sure to check their insurance policies. It's likely at most facilities that ownership is not responsible for any belongings within the units, so it can be a good idea to look into renter's insurance if you don't already have it for your apartment.
What are the gate hours for renters?
Not all self-storage facilities are open 24/7 to renters, most often for security purposes. Because of this, you should make sure you know exactly when you can come to drop off or get your things, especially on the weekend.
How will I pay for my unit?
This is not a major issue, but it's still good to know, especially if you're using a self-storage unit over the summer or holiday season when you might be out of town when rent is due. Some facilities have online payment options or even auto-pay systems, while others require cash or checks at the start of the month. Be sure you know how and when you'll be expected to pay before signing your contract.
Once you've got the answers to these questions, you're ready to move your things into a self-storage unit.